One of our regulars at Finkstonball is comming back in 2018! We would like to welcome: The Austrian Baseball National Team. We got Head Coach Hiroyuki Sakanashi for an interview:
Great to have you back at FB XXI. What was Team Austria's motivation to sign up for FB XXI:
First of all, its great to be back. The Finkstonball Tournament is a great baseball legacy in Austria and we are not only happy to be a part of it, but also see it as our burden to support this great event.
What will your team's goals be for FB XXI?
Team Austria fougth its way into the final of Finkstonball many times, but yet we could  not take the legendary Finkstonball Trophy home. So of course, winning is our big goal.
Beside that, the Baseball National Team is preparing for a historic tournament in June, when Team Austria will play at the Baseball Euro Playoff Series in Wiener Neustadt for the promotion to the A-pool. Our coaching staff still needs to decide on the 24 players who will form the final roster. So we also see Finkstonball XXI as try-out for our players.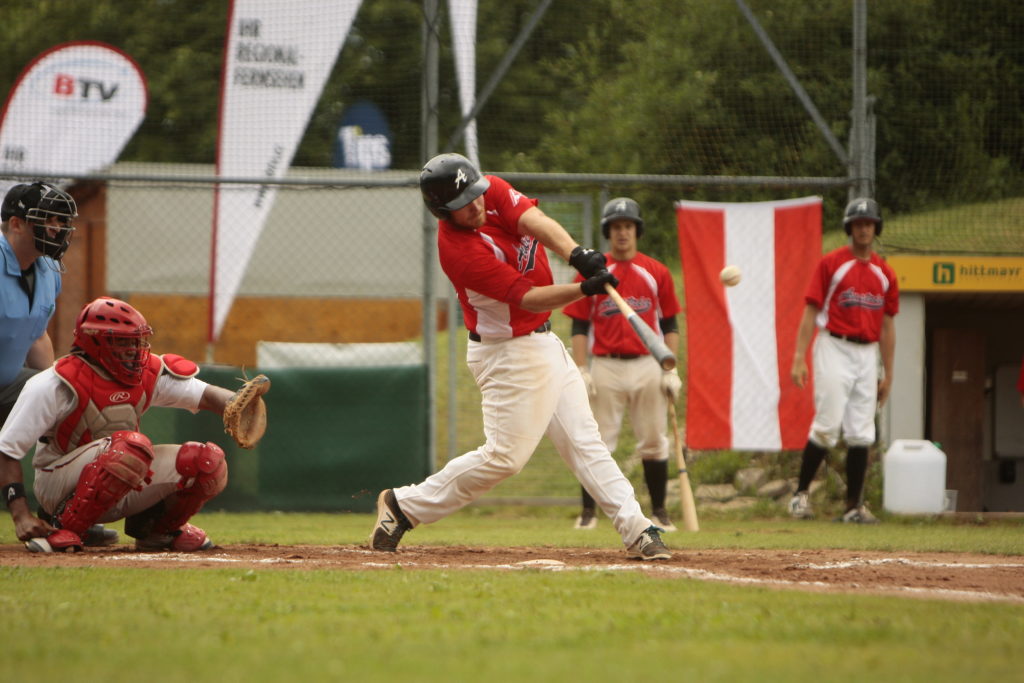 Finkstonball Tournament has many traditions and special features. What is your favorite thing?
Having a place like the Athletics Ballpark, where people from all arround the world gather to follow and  carry out the love of the game is simply unique.
Is there anything in particular you look forward to in Attnang-Puchheim?
For our national team program, the Pfingsten Weekend is very special. All the potential national players come together to perform as a team and work on the team spirit for our future challenges. Beeing surrounded by baseball  purists is the perfect fit for such a mission.