The local TV channel LT1 aired a recap on Finkstonball 2019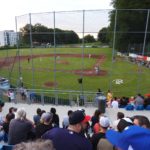 This year we set another record for Finkstonball Views. All live stream broadcasts as well as live ticker and social media appearance reached a new record level of more than 250.000 views worldwide during the tournament. Thanks to our broadcasting and social media crew for your efforts!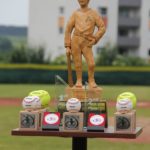 The Crazy Chicklets of Wr. Neustadt/Austria beat the czech team of Prague Storm with a thrilling 3:1 win.
The X-Presidents from Switzerland / USA win their first Finkstonball thropy with a whopping 16:0 win against the Neunkirchen Nightmares of Germany.